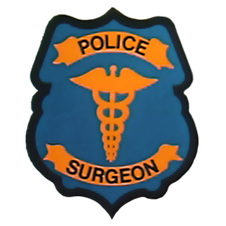 With Jack Albertson out of Doctor Simon Locke and the ratings questionable, producers Wilton Schiller and Chester Krumholz retooled Simon Locke's character and set him back in the city, but not as a doctor in a hospital, but as one who worked with the police force. The "police surgeon" of the title would attend crime scenes, treat victims, and examine the dead. He would, of course, in time-honored television series practice, try to solve the crimes himself and often put himself in harm's way to help someone. Along the way, Simon lost his desire to leave things to "the social workers, the church, and City Hall," often speaking up for ex-convicts trying to make a new start and addicts trying to get off the street.
In one episode, Locke mentions that he and Palmer have known each other for five years, so there's no way of knowing if these two are the Simon and Dan who worked in Dixon Mills, but then moved on, or are basically what we today would call "reboots" of the original characters. They still strike sparks off each other, but mostly because Lt. Palmer wishes to go "by the book" and Dr. Locke wants to give someone a break.
I can't say I like Police Surgeon any more than I did as a teen in the 1970s and it's never going to be one of my favorite shows. I enjoyed Simon Locke better as a country doctor, and thought those stories, however cheaply filmed, had more human interest in them. In addition, there was the unique situation that didn't emphasize big-city medicine.
Oh, along the way there were been some enjoyable character-driven shows: Lesley Ann Warren as Dan Palmer's secretive girlfriend, Keenan Wynn as the veteran cop who's become a liability to one of the people on his beat, William Shatner as a young patrolman whose devotion to duty is hampered by his questionable family. Unquestionably the best part of the episodes has been seeing the stream of popular 1970s actors appearing as guest stars. When the series was made they were all over the screens of American TV: Shatner, Wynn, Ed Nelson, George Chakiris, Nancy Olson, Frank Gorshin, John Vernon, Michael Ansara, Susan Strasberg, Percy Rodriquez, Blair Brown, Nehemiah Persoff, Dean Stockwell, Martin Sheen, Leslie Neilsen, and so many more. And now that they are long gone from prime time television, it's a treat to see them again, although the story results are often disappointing. I even spotted one of my 1970s crushes, Colin Fox, who starred in the Canadian-produced horror soap Strange Paradise. Probably my favorite of the Police Surgeon episodes is the story with Dean Stockwell; very clever how he gives them clues over the phone. "Death in the Last Row" is also interesting because of giving Len Birman some scenery to chew.
I think what's worst about Police Surgeon is that it so typifies the urban decay of the 1970s. I visited New York City for the first time in 1978. Times Square was still full of X-rated theaters and strip clubs. The streets were dirty and filled with panhandlers. Visitors were warned not to wear gold chains; passing gang members would yank them from your neck. Providence, RI, touted only fifteen years earlier as "Southern New England's largest shopping center," was tatty and tired with stores closing and derelicts sleeping in doorways. Boston was all about the Combat Zone with its prostitutes. 1960s urban renewal had created rows and rows of well-intentioned but faceless, soulless concrete "projects" now smeared with graffiti. Police Surgeon encapsulates the whole thing in faded color: the drug pushers and the desperate addicts, the crumbling city infrastructure, the protection rackets leaning on the small business owner, idealistic police officers battered from all sides by their social conscience and their fears along with their opposite number, the cops "on the take"...time machine time. It's, quite frankly, depressing to someone who lived through it.
The medical writing can also be occasionally amusing, despite a medical advisor on the show: for example, in the second season opener, Ed Nelson's character has caught cholera from a shipmate (he's a merchant marine). He spends the second half of the show feverish and a bit incoherent. Along with a fever in cholera, you have uncontrollable diarrhea and vomiting. In fact, that's how cholera kills you; if you can be adequately rehydrated, you can recover from cholera. Yet we never saw Nelson vomit or have to run to the bathroom. I'm sure there were other contagious diseases they could have chosen!
Anyway, I found a couple of links and four newspaper articles about Police Surgeon and I didn't want them to go to waste. Plus there are some screen caps below after the episode guide.
"PLAIN JANE" POLICE SURGEON EPISODE GUIDE


SEASON 1
Dr. Simon Locke is suddenly a police surgeon for an unnamed metropolitan police force when the series opens, with Sheriff Dan Palmer suddenly 
Detective Lieutenant Dan Palmer as his superior. No mention is made of the previous series, Dixon Mills, Dr. Sellers, etc. The revamped series also 
incorporates well-known American character actors in most episodes. The titles and airdates in this guide come from EpGuides.com and the descriptions 
from the CTV site.

11 Sep 72   "The Text According to Gracie" -- A gunman holds up a record shop and takes young student Gracie and storeowner Frank Morris as hostages.
                                              A sudden heart attack and a police stakeout led by Det. Lt. Palmer puts Dr. Simon Locke inside the
                                              store, while Meeker plots a desperate escape. Gracie: Candace O'Connor. Heyes: Ralph Meeker. 
                                              Frank Morris: Eric Clavering. (Clavering played Native American Jim Manyhorses in the previous series.)
18 Sep 72   "Lady X" -- Dr. Locke uses a medical clue to aid skeptical Det. Lt. Dan Palmer in an arduous attempt to capture a mad bomber before she--
                        or he--strikes a second time. Donald Pleasance guest stars.
25 Sep 72   "Ten Kilos to Nowhere" -- Police Sgt. Joe Platt attacks Dr. Locke and disappears with ten kilos of heroin after ambushing the 
                                      waterfront stake out of a high level smuggling ring. Locke follows a trail of clues that lead to a tormented 
                                      woman who's the source of a strange conflict. Sgt. Joe Platt: William Shatner. Mrs. Platt: Diana LeBlanc. 
                                      Ed Ritchie: Larry Reynolds. (Diana LeBlanc played Ruth Warner in the previous series.)
 2 Oct 72   "Confined Panic" -- When Dr. Locke is injured in a car crash, some vials of a deadly drug are stolen from his car by a bum, who, in turn, 
                                is victimized by young drug-peddlers. The only witness to the theft, a temperamental invalid (Nina Foch), holds the 
                                key which can prevent the confined panic from becoming a public emergency.
 9 Oct 72   "The Caller" -- Andrea Warren is terrorized by a series of vicious anonymous calls that seem to threaten the life of her close friend, 
                            Dr. Locke. Andrea Warren: Anjanette Comer. The Caller: James Hurdle.
16 Oct 72   "Blackmail" -- Dr. Locke plays a dangerous game of detective when he discovers the reason his brilliant former medical professor 
                           (Leo Leydon) shot an intruder and allowed him to die. The investigation leads to suspicion of blackmail. Guest star:  
                           Stephen Young.
23 Oct 72   "Summer Sunday" -- A hardened criminal takes as hostage a witness to his holdup of an amusement stand at a summer picnic. The police 
                               search turns into a rescue mission for his hostageóa little boy with food poisoning. Alex: Paul Burke. Tony: Yves 
                               Corbeil. Marie: Catherine Begin. Gerrard: Andre Beaulieu. (Catherine Begin played Stella Grant in the previous 
                               series.)
30 Oct 72   "Crossfire" -- In a fierce gang war, Dr. Locke is captured by a wounded gangster. Locke's ingenious attempt to escape is complicated by 
                           the gangster's beautiful daughter and not-so-beautiful bodyguard. Gangster: Bruce Gordon. Daughter: Tedde Moore. 
                           Bodyguard: Chuck Shamata. (Tedde Moore played Amy in the previous series, as well as Miss Shields in A CHRISTMAS STORY.)
 6 Nov 72   "Time Out" -- A hard-working husband (Edward Binns) takes revenge on two hippie neighbours for the death of his wife. Dr. Locke uses a 
                          medical clue to uncover the real killer.
13 Nov 72   "High Tension" -- Guest star Leslie Nielsen plans eye-for-an-eye revenge when he kidnaps Ed Barnes, an executive whose power company is 
                            involved in a fatal accident. Ed Barnes: Ed McGibbon
20 Nov 72   "Night Watch" -- The brutal beating of a ghetto youth leads to a tough cop being suspended--and gang warfare. Victim: Tim Henry. 
                             Sergeant: James Colicos.
27 Nov 72   "No Place to Hide" -- Dr. Locke and Det. L.t Dan Palmer search desperately for a 12-year-old girl before a crime syndicate can use her to
                                  lure her father out of hiding. Ken James plays the father, Lucas Benedict, a former syndicate boss gone straight.
 4 Dec 72   "One Way to Heaven" -- A six-year-old boy is Locke's only clue to the hide-out of an ex-con and his dangerously ill girl friend. 
                                   Ron: George Robertson. Lucille: Vivian Reis. Ricky: K. C. Colby. (Vivian Reis played Mary Brown in the previous
                                   series.)
11 Dec 72   "Bust Out" -- In a wild scheme to break out of jail, two hoods are trapped in a collapsing airshaft with Dr. Simon Locke who has come to 
                          their rescue. Leslie Nielsen, Frank Moore guest star as the prisoners. (Frank Moore played Marty Downer in the previous 
                          series.)
18 Dec 72   "Shadows" -- Dr. Locke aids a wounded gang member on the run with his son, who's been incriminated in a murder. Peter: Danny Griesdorf. 
                         Ben: Leslie Carlson.
 1 Jan 73   "Castle Queen" -- The mysterious disappearance of group of sightseers touring the castle-like home of a retired stage actress leads Simon 
                              Locke and Dan Palmer to a case of stolen jewels and slow poisoning. Samantha: Jane Mallett. Melanie: Blair Brown.
 8 Jan 73   "Veil of Death" -- When a corpse vanishes from the hospital, Dr. Simon Locke and his paramedic Alan LeBlanc are accused of malpractice, 
                               and the police departmentís emergency medical program is put in jeopardy. Alan LeBlanc: Tim Henry.
15 Jan 73   "Assassin" -- When former mobster Phil Clayton is wounded by a would-be assassin, Dr. Simon Locke traces a series of psychological clues 
                          to a gunpoint confrontation. Daws: Jonathan Welsh.
22 Jan 73   "A Deadly Favor" -- Dr. Simon Locke and Det. Lt. Dan Palmer discover a case of swindle and murder when Locke treats badly mauled 
                                millionairess Carol Denton. Carol Denton: Sue Ane Langdon. Joe Lavelle: Dominic Briand. Margaret Baron: Dawn 
                                Greenhalgh. (Dawn Greenhalgh played Marge Kinmond on the previous series, and was a regular on the 1970s horror soap
                                STRANGE PARADISE and is the mother of actress Megan Follows [ANNE OF GREEN GABLES]).
29 Jan 73   "Requiem for a Canary" -- Dr. Simon Locke discovers the secret identity of Det. Lt. Dan Palmer's singer girl friend, played by guest star
                                      Leslie Warren, when her life is threatened by a crime syndicate. Bert: John Evans.
 5 Feb 73   "4th and Cherry: Code Three" -- Jake, an ex-con ambulance driver on parole, is assigned by Dr. Simon Locke to drive the medical van. When 
                                            Jake's old friends confront him with a scheme for a perfect crime, Jake is faced with a difficult 
                                            decision. Jake: George Chakiris. Will: Alan Gordon.
12 Feb 73   "Death in the Last Row" -- Glenn Corbett guest stars as a former truck guard disabled during a robbery who may be a possible key to the 
                                       poisoning of Dr. Locke. Brogan: Kenneth Pogue. Duncan: Allen Doremus. (An element of "Royal Treatment" in 
                                       the previous series is used in this episode.)
19 Feb 73   "Kill the Apple Tree" -- Mitch Vogel guest stars as a teen on the spot: his ill younger brother will die unless Locke can find his father,
                                     a man wanted for robbery and murder. Steve: Ken James. Lenny: Steven Sager. Pete: Doug McGrath.
26 Feb 73   "Ordeal" -- Dr. Simon Locke matches wits with an Officer Houston who is out for revenge as they track down the killer of his former patrol 
                        partner. Officer Houston: Roger Perry. Barrow: Sean Sullivan. (Sean Sullivan played Jake Dawes/Shackleton in the previous
                        series.)
 5 Mar 73   "A Bullet for the General" -- Dr. Locke uncovers an assassination plot when a visiting foreign dignitary is suddenly stricken with a 
                                          coronary attack. General Herara: Mina Erian Mina. Carl: Eli Rill. Colonel Houser: Jon Granik. (Jon Granik 
                                          played Nate in the previous series and co-starred with Dawn Greenhalgh on STRANGE PARADISE.)
12 Mar 73   "Death Holds a Auction" -- Dr. Simon Locke answers an emergency call from a volunteer anti-crime agency and discovers that the entire 
                                       staff is trapped by an assailant who threatens them with a hand grenade. Fairley: Christopher Connelly. 
                                       Marcus: Henry Beckman. Clara: Ann Butler. Boggs: Cec Linder. (Cec Linder played Uncle Will in the Addie Mills 
                                       drama THE THANKSGIVING TREASURE, which was filmed in Canada.)


SEASON 2
Len Birman left the series without fanfare after a pay dispute. Larry D. Mann joined the cast as Lt. Jack Gordon, now Locke's superior. He had 
undergone a tremendous weight loss previous to his casting and many viewers did not recognize him.

10 Sep 73   "Ticket to Nowhere" -- Dr. Locke pursues a seaman (Ed Nelson) suspected of carrying cholera. But the man is carrying something else: 
                                   smuggled diamonds. Max Zeigler: Ed Nelson . Wilma: Tedde Moore. (Tedde Moore played Amy in the previous series, 
                                   as well as Miss Shields in A CHRISTMAS STORY.)
17 Sep 73   "An Equal Right to Die" -- A madman's false alarms endanger Dr. Locke. Joining in the hunt for the man is an old flame of Locke's 
                                       (Skye Aubrey).
24 Sep 73   "The Judas Goat of Ebony Street" -- Michael Callan guest stars as a slick extortionist with a school-teacher girlfriend who doesn't 
                                                understand his blackmailing operations.
 1 Oct 73   "Star Witness" -- Anjanette Comer guest stars as the girlfriend of a political candidate who tries to protect his reputation by concealing 
                              that he witnessed a murder from her apartment window. Albert Masterson: George Robertson.
 8 Oct 73   "Killing Favors" -- A drug-using hockey player incurs the wrath of the mob when he refuses to throw a game in return for his drug supply. 
                                His brother (Stephen Young) joins Dr. Locke's efforts to save him. Frank: Dan MacDonald. Kagel: John Bayliss. (Dan 
                                MacDonald played Reverend Menzies on the previous series, and was also a regular on STRANGE PARADISE with Jon Granik 
                                and Dawn Greenhalgh.)
15 Oct 73   "Losers, Weepers" -- An extortionist blackmails the wrong person, a psychotic killer. Del: William Windom. Phyllis: Eve Crawford.
22 Oct 73   "Body Count" -- A mob involved in an insurance fraud races Dr. Locke and the police to find the agent who uncovered the scheme. 
                            Ben: Martin Sheen.
29 Oct 73   "Deadly Exchange" -- Dean Stockwell plays a prosecutor kidnapped for an exchange deal by the henchmen of a mobster he is about to convict.
                                 When he is allowed to speak with Dr. Locke due to an injury incurred during the kidnapping, he subtly gives Locke 
                                 clues to his location. 
 5 Nov 73   "A Very Quiet Street" -- Keenan Wynn guest stars as a neighborhood cop who is slowly being poisoned. Clues in Dr. Locke's search for the 
                                     culprit: a wedding party and an addict (Jim Thompson).
12 Nov 73   "Kiss and Kill" -- When a nurse is kidnapped by a lonely hospital administrator, Locke trails them with the help of another nurse injured 
                               during the abduction. Warren: Nehemiah Persoff. Jan: Patsy Rahn.
19 Nov 73   "Dark Pages" -- When a mobster's memoirs threaten a policeman's career, Locke tries to restrain the officer's desperate reaction. 
                            Gar: Edward Binns. Marian: Pat Hamilton.
26 Nov 73   "For an Encore, Murder" -- Dr. Locke suspects a publicity hoax when Tony Vincent, a night-club performer, claims his wife has been 
                                       kidnapped. Edie: Ita D'Arcy. Tony Vincent: Peter Kastner. Mike: Jack Mather. Tony Varden: John Gardiner.
 3 Dec 73   "Lies" -- A mental block afflicts a museum guard (Andrew Prine) who was the sole witness to a murder. Ted Rollins: Myron Natwick. 
                      Dulcy Brown: Blair Brown.
10 Dec 73   "Vengeance" -- Lt. Gordon's handling of a gangland war is threatened by a medication he is taking which is making him angry and 
                           irrational. Gelson: Richard Davidson. Haynes: John Evans.
17 Dec 73   "At the Stroke of Death" -- Dr. Simon Locke tries to persuade a disfigured escaped woman convict to release her hostage from a dangerous 
                                        fire escape from which she has threatened to jump. Helen: Linda Goranson. Nancy: Diane LeBlanc. Jerry: James 
                                        Hurdle. Mother: Kay Hawtrey. (Diana LeBlanc played Ruth Warner in the previous series; Kay Hawtrey played 
                                        Aunt Nora in the Addie Mills drama THE THANKSGIVING TREASURE, which was filmed in Canada.)
31 Dec 73   "Dangerous Windfall" -- A bulldozer goes out out control, a wall collapses and a father-and-son demolition team discover stolen money. 
                                    George Chakiris stars as the son whose injured father is rescued by Dr. Locke and then threatened by the robbers 
                                    when it's learned that some of the loot is still missing. Nicky: George Chakiris. Kateromeris: George Touliatos.
 7 Jan 74   "Smash Up" -- A car-truck collision begins to look like more than an accident when an investigation reveals that the auto's brake lines 
                          were cut. Hal: Dominic Hogan. Ann: Julie Amato. Tim: Stephen Markle.
14 Jan 74   "A Taste of the Sun" -- An insurance investigator will stop at nothing to find a missing one million dollars in securities from the man 
                                    who was convicted of the theft and is paroled due to a terminal illness. Kramer: Richard Mulligan. Gann: Sean 
                                    Sullivan. (Sean Sullivan played Jake Dawes/Shackleton in the previous series.)
21 Jan 74   "North Light" -- Murder threatens Talbot, an artist involved in a counterfeit money scheme. Talbot: Percy Rodrigues. Danny: Tommy Sexton. 
                                    Rene: Mike Zenon.
28 Jan 74   "The Importer" -- A labor-smuggling plot is discovered when Dr. Locke searches for a boy's father. Andy Corrigan: Mitch Vogel. Mike: John 
                              Swindells. Steve: Ken James. Lenny: Steven Sager. (Ken James played Bill Masters in the previous series.)
 4 Feb 74   "House Guest' -- Locke poses as an insurance examiner to reach a family threatened by an escaped convict (Ed Nelson).
11 Feb 74   "Portrait of Florenza" -- When a millionaire's love of expensive paintings overtakes his affection for his wife Vivian, she attempts to 
                                      destroy his collection. Vivian: Susan Strasberg. Richard: Dominic Hogan.
18 Feb 74   "Man Outside" -- Sabotage and assault result when a construction engineer (Michael Ansara) defies a smuggling mob.
25 Feb 74   "Borrowed Trouble" -- In this episode, comedian Frank Gorshin plays a straight role as Charlie, a dock foreman turned loan shark. 
                                  Ruth: Krysia Read. Berkley: Robert Benson.
 4 Mar 74   "A Bag Full of Dreams" -- An escaped hospital patient (Robert Lyons) under Dr. Locke's care intends to sell an attache case full of 
                                      heroin.
11 Mar 74   "A Sound From Edward Sanchez" -- An international assassination plot is being hatched with the unwitting help of Dr. Locke. Edward 
                                             Sanchez: Peter Donat.

SEASON 3
In "Bad Apple," while Larry Mann's character is riding along with William Shatner's Barney Davis, he addresses his weight gain in offhand chatter.

 5 Sep 74   "He Is Among Us" -- Skye Aubrey guest stars as a police officer who is used as a decoy to trap a rapist-murderer. When he escapes her 
                                trap, she decides to pursue him on her own. Spencer: David Bolt.
12 Sep 74   "Man in the Middle" -- Peter Haskell guest stars as a reformed ex-con who uses his friendship with Dr. Simon Locke to arrange a vengeful 
                                   meeting with a former competitor in the rackets under the guise of a reconciliation. Rick: Peter Haskell. Rusman: 
                                   Gerard Parkes. Gina: Barbara Kyle.
19 Sep 74   "Secrets" -- Lainie Kazan guests stars as a nightclub performer who is being used by a syndicate boss to feed information to the district 
                         attorney about his competition. Paul: John Horton. Ames: Michael Reynolds.
26 Sep 74   "Target: Ms. Blue" -- A police officer (Sharon Farrell) has compassion for a young hoodlum and puts her life in danger by allowing him 
                                  to escape. Maggie: Sharon Farrell. Lenny: John Hamelin. Wally: Nick Mancuso.
 3 Oct 74   "The Militant" -- Greg is a militant in a black organization with violently opposing elements for which Dr. Locke plays the dangerous role 
                              of police liaison. Greg: Hari Rhodes. Josie: Amah Harris. Les: Allan Royal.
10 Oct 74   "Bad Apple" -- William Shatner guest stars as a police officer doing favors for the underworld in order to protect his feckless brother--
                           until mobsters order him to commit murder. Det Barney Davis: William Shatner. Irv Davis: Les Carlson. Casper: Myron 
                           Natwick. Jordon: Larry Reynolds.
17 Oct 74   "No More Brass Bands" -- Dr. Locke tries to help a one-time football great from being used by a couple of cheap gamblers as a poker shill 
                                     and a patsy for murder. Larry: John Vernon.
24 Oct 74   "Final Approach" -- Sal Mineo plays the sole witness to the faked murder of a syndicate leader. Elmo Haney: Jack Mather. Moraine: George 
                                Robertson. Polly: Patsy Rahn.
31 Oct 74   "Fatal Deception" -- Susan Strasberg portrays an unstable woman who has been pressuring her boy friend to steal. Now her expensive tastes 
                                 may force him to murder. Jason: Stephen Markle. Marybelle: Susan Strasberg.
 7 Nov 74   "The Killer" -- A professional wrestler (Merlin Olsen) is accused of killing his opponent in the ring and Locke must medically prove he's 
                            not guilty. Harvey Primo: John Evans. Gloria: Helen Shavers.
14 Nov 74   "Lady Be Dead" -- A woman (Skye Aubrey) is disguised as an elderly hypochondriac and assigned to help Dr. Locke expose con artists who use 
                              newspaper ads to lure their customers. Mrs. Case: Dora Dainton. Walter: David McCulley.
21 Nov 74   "The Loser" -- A youth counsellor, played by Andrew Prine, establishes a strange bond with a group of boys until Dr. Locke is called to 
                           investigate the mysterious death of one of them. Jake: Hugh Webster. Chuck: Jim Henshaw.
28 Nov 74   "Stairwell" -- Rosalind is a beautiful heiress whose brother, about to be married, has a paralyzing fall down a flight of stairs. The 
                           investigation uncovers strange family conflicts. Karen: Charlotte Blunt. David: Richard Fitzpatrick. Rosalind: Diane Baker.
 5 Dec 74   "Time Bomb" -- An attorney friend of Detective Gordon is hired by a crime syndicate to defend a heroin trafficker nabbed by Dr. Simon 
                           Locke. Diane: Susan Oliver. J.D.: Paul Kelman. Vlahos: Sean Sullivan. (Sean Sullivan played Jake Dawes/Shackleton in the 
                           previous series.)
12 Dec 74   "My Son, My Son" -- Locke suspects that a medical student (Mitch Vogel) working with him is involved in a series of masked robberies being 
                                investigated by the young man's policeman father. Scott: Richard Alden. George: Ron O'Krancy.
19 Dec 74   "Cry Murder" -- Dr Locke must discover if an heiress just released from a sanitarium is crying wolf when she accuses her late father's 
                            business partner of planning to make her his second victim. Valentina: Diana LeBlanc. (Diana LeBlanc played Ruth Warner 
                            in the previous series.)
 2 Jan 75   "Requiem for an Animal" -- A dangerous criminal uses a kidnapped child as a means to get revenge on Dr. Simon Locke for sending him to a 
                                       psychiatric hospital. Dekker: John Colicos. Stella: Zoe Alexander. Sam Sitko: Joe Grifasi.
 9 Jan 75   "The Mannequin" -- Truth serum is the vehicle for a journey into the past of a mentally-troubled young man (Edward Albert) who may have 
                               committed murder in his childhood. Kerri: Lynne Griffin.
16 Jan 75   "Insight to Murder" -- Bryan is a graduate student who decides to commit crimes to get better research for the doctoral thesis he's 
                                   preparing with Dr. Simon Locke. Bryan: Michael Brandon. Carol Thompson: Dixie Seatle.
23 Jan 75   "Web of Guilt' -- Dr Locke intervenes when a woman judge (Nancy Olson) endangers herself by becoming too protective of her 
                              childlike brother, who is accused of murder. Richie: John Candy. Bonnie: Helen Shaver. Scharfman: Don McGill.
30 Jan 75   "Vanished" -- The state's key witness in a government employee payoff scandal mysteriously disappears en route to the trial while under 
                          the care of Dr. Simon Locke. James Blinn: Ralph Meeker. Trock: James Hurdle. Stacey: Patrick Christopher.
 6 Feb 75   "Angel of Mercy" -- Medical supplies are being siphoned off to the syndicate by a hospital administrator (Stefanie Powers). Locke must 
                                protect her from both the mob and the police. Fleming: Tim Henry.
13 Feb 75   "Run, Harry, Run" -- A scheming businessman arranges his own son's kidnapping.to cover his money dealings, but the kidnappers double-cross 
                                 him. Lyon: Leslie Nielsen. Sheila: Vivian Reis. (Vivian Reis played Mary Brown in the previous series.)
20 Feb 75   "A Pint of Friendship" -- Ed Nelson guest stars as an ex-policeman turned alcoholic who tries to get Dr. Simon Locke to help locate a 
                                      missing drinking companion kidnapped by a medical team that uses wino bodies to get insurance. Dr. Walker: 
                                      Donald Ewer.
27 Feb 75   "Halfway House" -- Police suspicion of the ex-convicts at a halfway house, a sore point with the home's administrator Tom Luddy, seems
                               justified when a robbery and murder occur. Sally Hobson: Michele Finney. Tom Luddy: Michael Ansara. Feeney: 
                               Robert Benson.
 6 Mar/75   "Sing a Sad Song" -- An ambitious nightclub performer (Michael Callan) with an alcoholic wife who has been treated by Dr. Locke is 
                                 suspected of murder. Ruth: Tedde Moore. Mark Lujak: Sean Hewitt. (Tedde Moore played Amy in the previous series, as
                                 well as Miss Shields in A CHRISTMAS STORY.)


RetroTV's rather tongue-in-cheek promo for Police Surgeon, followed by the opening credits:
ONE LONE LINK: Police Surgeon ad in Ohio paper
FOUR ARTICLES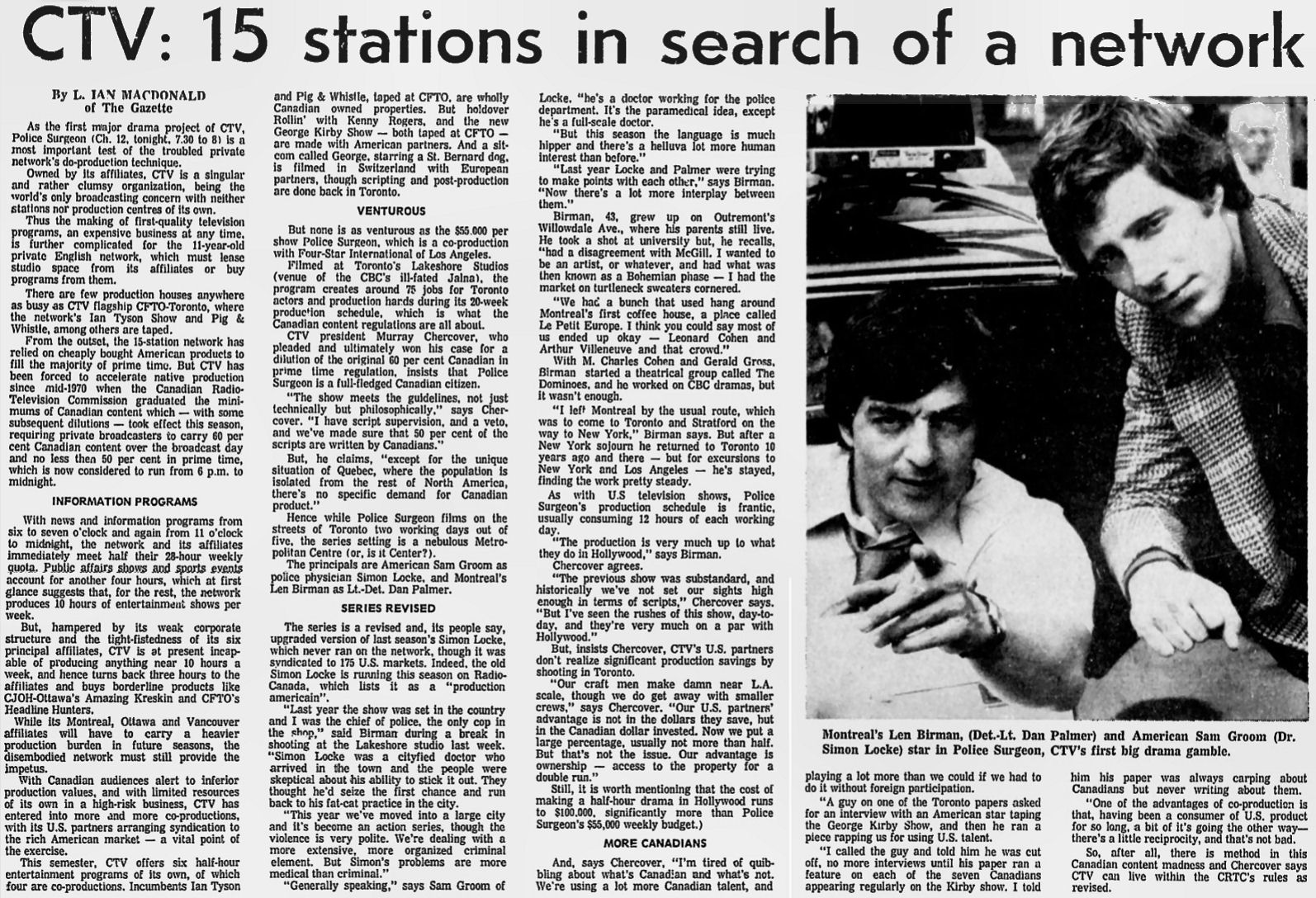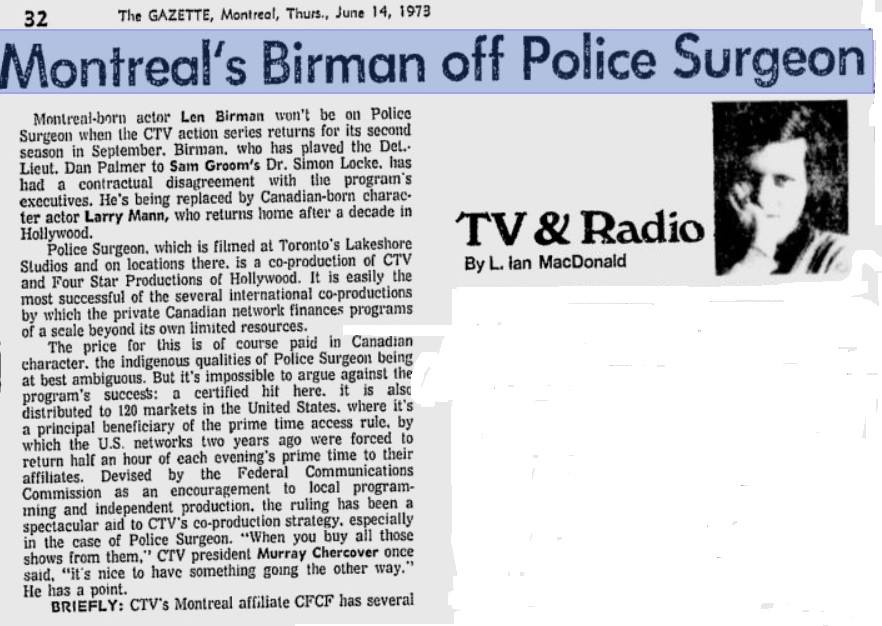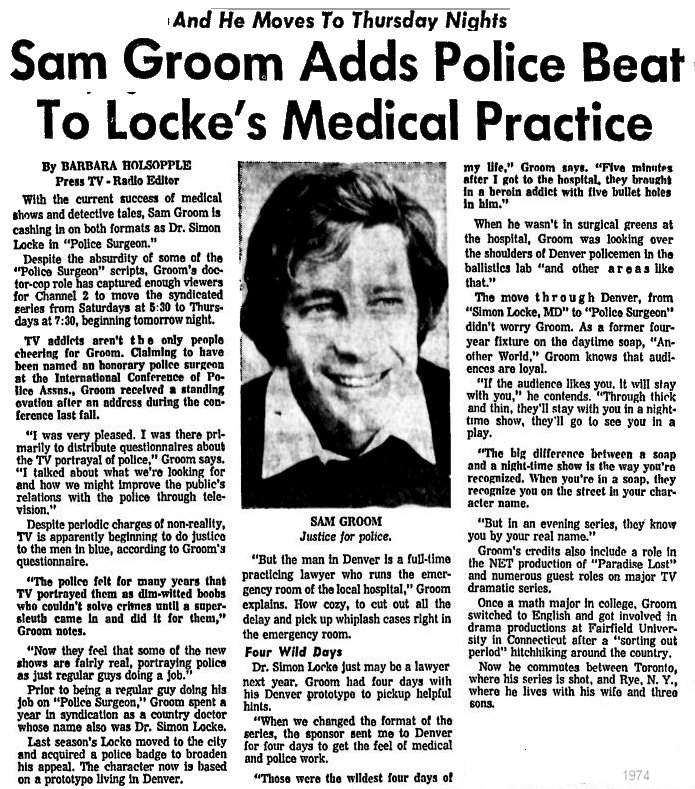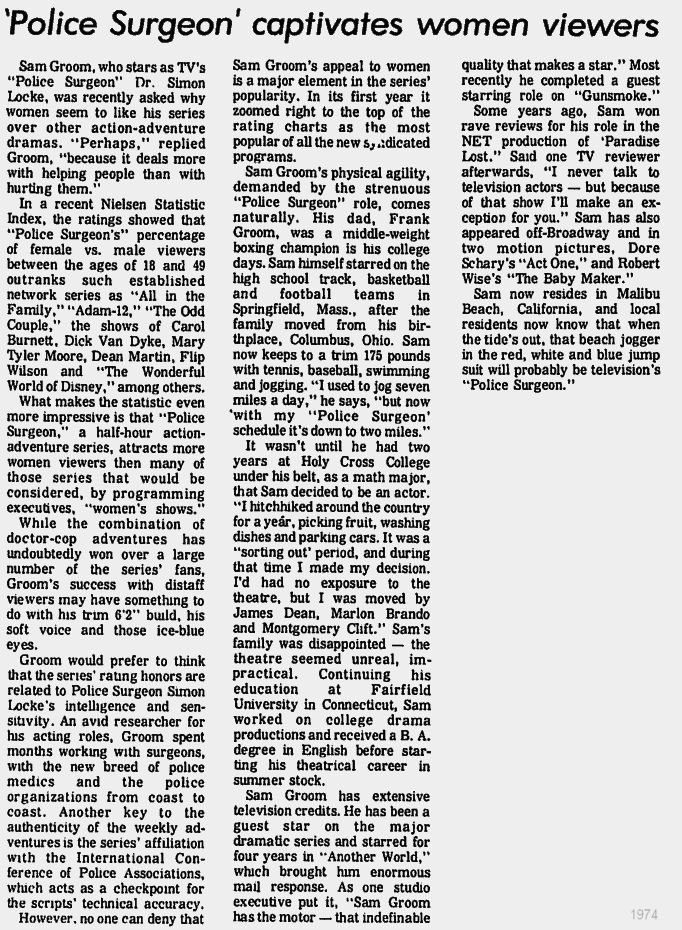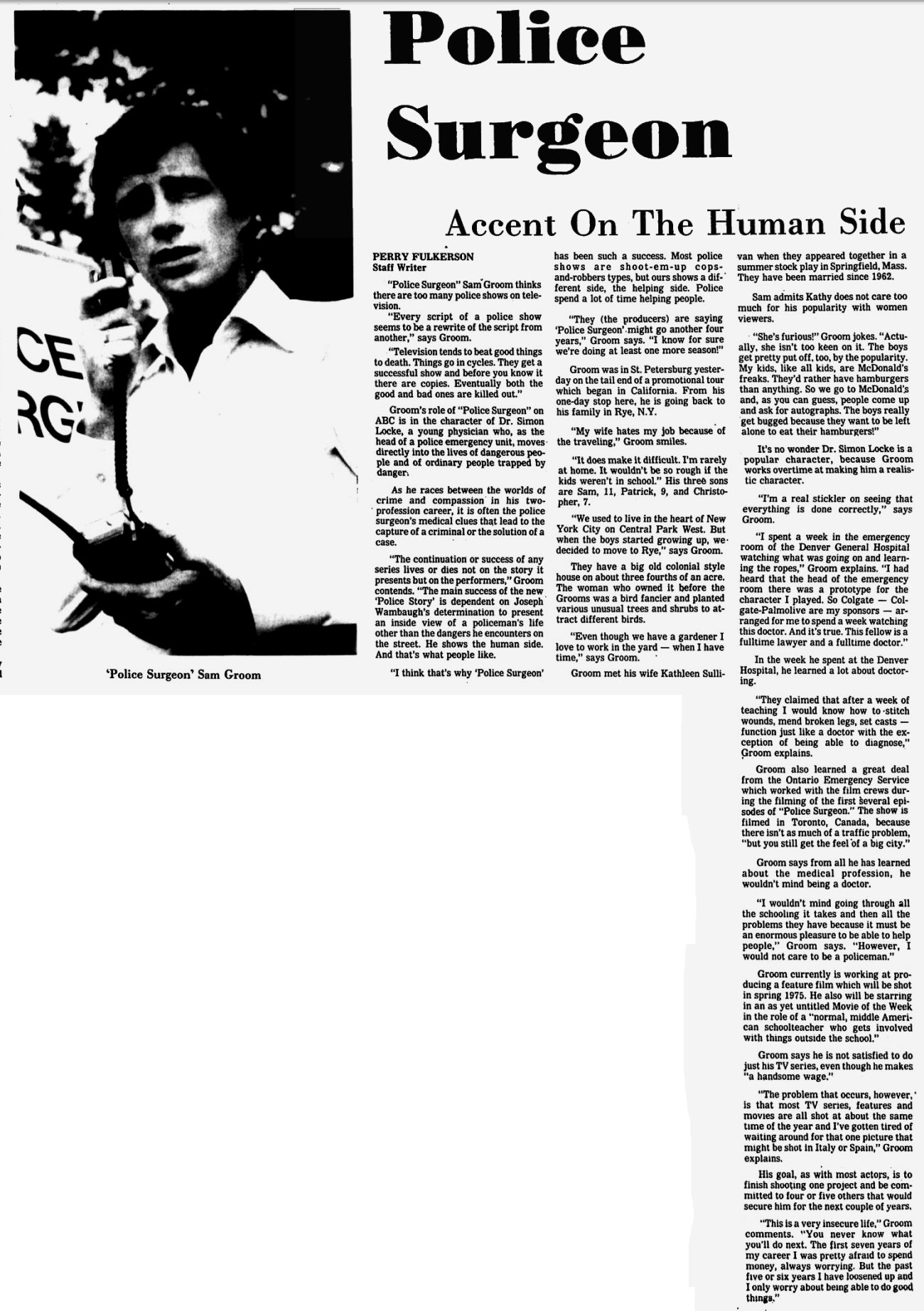 SCREENCAPS
Dr. Simon Locke, police surgeon.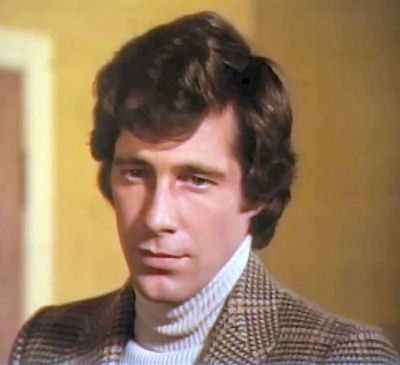 Lt. Dan Palmer, Simon Locke's superior.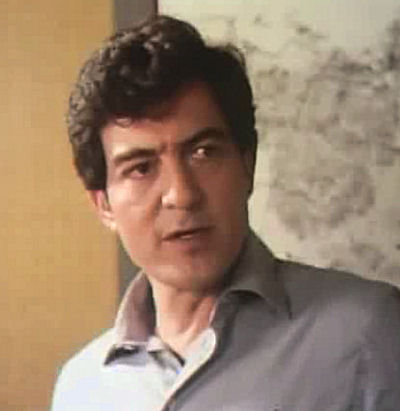 In Doctor Simon Locke, Dan had his trusty helicopter.
In Police Surgeon, the vehicle is Locke's ambulance, 3MD9.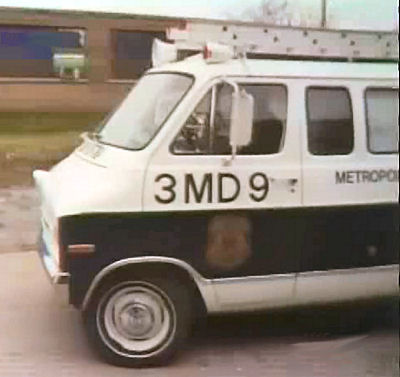 Dan discovers his girlfriend is a junkie.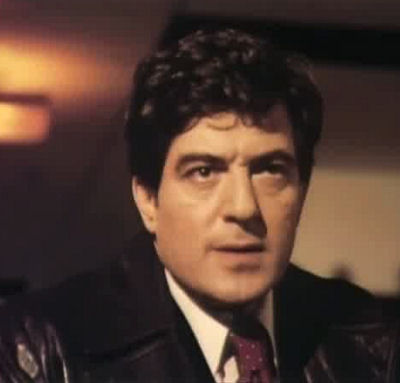 Simon considering Dan's options with his girlfriend.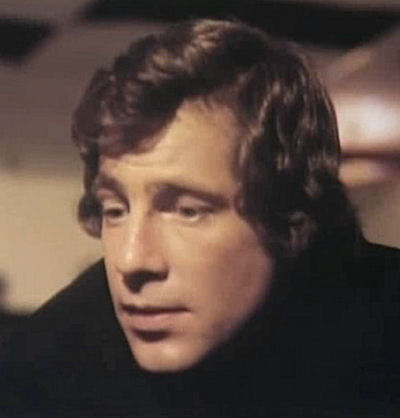 Palmer and Locke at a briefing.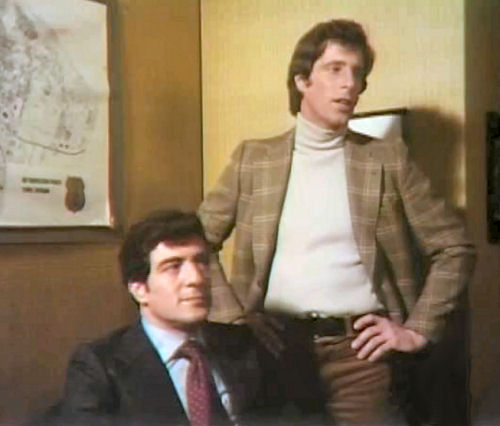 Simon gets his way, once again.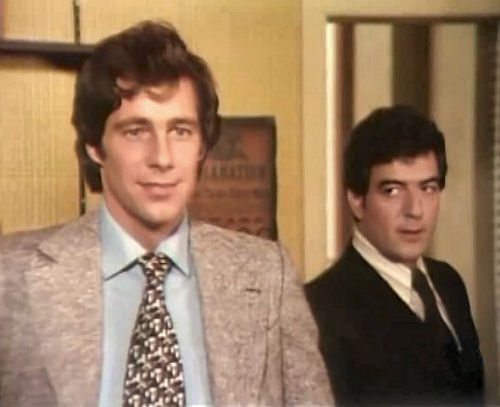 Dr. Locke perturbed over a case.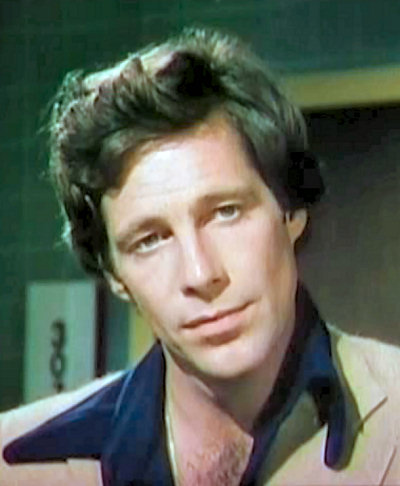 A study in argyle.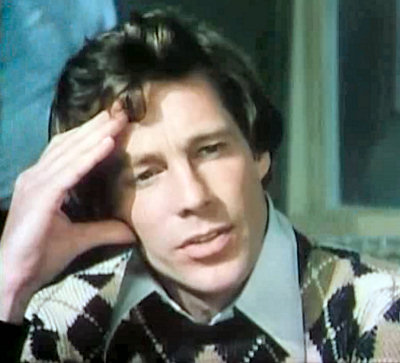 Locke working in 3MD9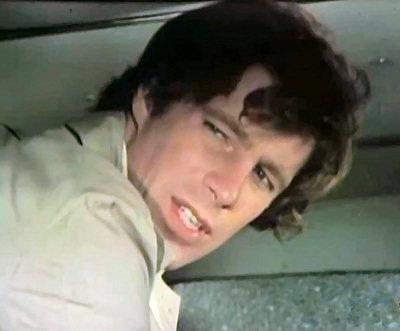 Simon isn't pleased with the situation.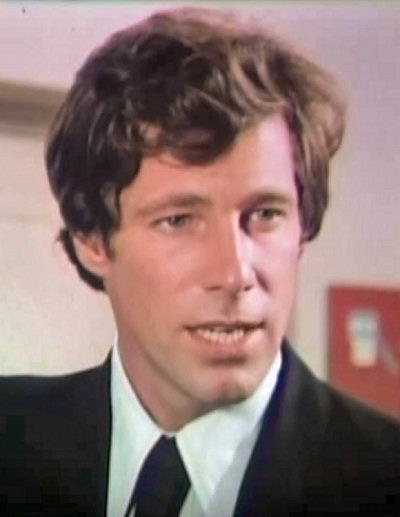 Jack surprised at an ambush.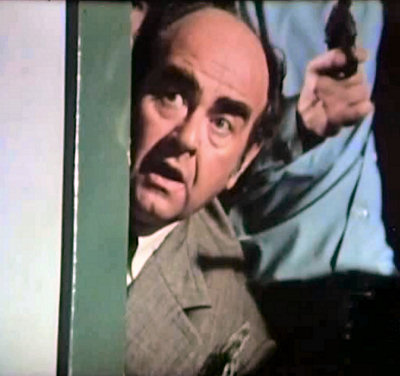 Simon Locke and Lt. Jack Gordon.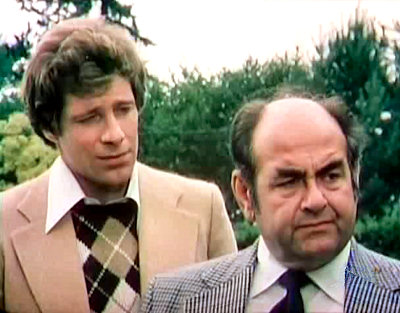 Back to Doctor Simon Locke page.

Send me an e-mail
---