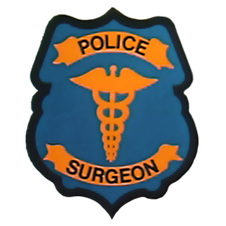 With Jack Albertson out of Doctor Simon Locke and the ratings questionable, producers Wilton Schiller and Chester Krumholz retooled Simon Locke's character and set him back in the city, but not as a doctor in a hospital, but as one who worked with the police force. The "police surgeon" of the title would attend crime scenes, treat victims, and examine the dead. He would, of course, in the time-honored television practice, try to solve the crimes himself and often put himself in harm's way to help someone. Along the way, Simon lost his desire to leave things to "the social workers, the church, and City Hall," often speaking up for ex-convicts trying to make a new start and addicts trying to get off the street.
In one episode, Locke mentions that he and Palmer have known each other for five years, so there's no way of knowing if these two are the Simon and Dan who worked in Dixon Mills, but then moved on, or are basically what we today would call "reboots" of the original characters. They still strike sparks off each other, but mostly because Lt. Palmer wishes to go "by the book" and Dr. Locke wants to give someone a break.
I can't say I like Police Surgeon any more than I did as a teen in the 1970s and it's never going to be one of my favorite shows. I enjoyed Simon Locke better as a country doctor, and thought those stories, however cheaply filmed, had more human interest in them. In addition, there was the unique situation that didn't emphasize big-city medicine.
Oh, along the way there were been some enjoyable character-driven shows: Lesley Ann Warren as Dan Palmer's secretive girlfriend, Keenan Wynn as the veteran cop who's become a liability to one of the people on his beat, William Shatner as a young patrolman whose devotion to duty is hampered by his questionable family. Unquestionably the best part of the episodes has been seeing the stream of popular 1970s actors appearing as guest stars. When the series was made they were all over the screens of American TV: Shatner, Wynn, Ed Nelson, George Chakiris, Nancy Olson, Frank Gorshin, John Vernon, Michael Ansara, Susan Strasberg, Percy Rodriquez, Blair Brown, Nehemiah Persoff, Dean Stockwell, Martin Sheen, Leslie Neilsen, and so many more. And now that they are long gone from prime time television, it's a treat to see them again, although the story results are often disappointing. I even spotted one of my 1970s crushes, Colin Fox, who starred in the Canadian-produced horror soap Strange Paradise.
I think what's worst about Police Surgeon is that it so typifies the urban decay of the 1970s. I remember visiting New York City for the first time in 1978. Times Square was still full of X-rated theaters and strip clubs. Visitors were warned not to wear gold chains; passing gang members would yank them from your neck. Providence, RI, touted only fifteen years earlier as "Southern New England's largest shopping center," was tatty and tired with stores closing and derelicts sleeping in doorways. Boston was all about the Combat Zone with its prostitutes. 1960s urban renewal had created rows and rows of well-intentioned but faceless, soulless concrete "projects" now smeared with graffiti. Police Surgeon encapsulates the whole thing in faded color: the drug pushers and the desperate addicts, the crumbling city infrastructure, the protection rackets leaning on the small business owner, idealistic police officers battered from all sides by their social conscience and their fears along with their opposite number, the cops "on the take"...time machine time. It's, quite frankly, depressing to someone who lived through it.
The medical writing can also be occasionally amusing, despite a medical advisor on the show: in the third season opener, for example, Ed Nelson's character has caught cholera from a shipmate (he's a merchant marine). He spends the second half of the show feverish and a bit incoherent. Along with a fever in cholera, you have uncontrollable diarrhea and vomiting. In fact, that's how cholera kills you; if you can be adequately rehydrated, you can recover from cholera. Yet we never saw Nelson vomit or have to run to the bathroom. I'm sure there were other contagious diseases they could have chosen!
Anyway, I found a couple of links and three newspaper articles about Police Surgeon and I didn't want them to go to waste. Plus there are some screen caps below.
RetroTV's rather tongue-in-cheek promo for Police Surgeon, followed by the opening credits:
ONE LONE LINK: Police Surgeon ad in Ohio paper
FOUR ARTICLES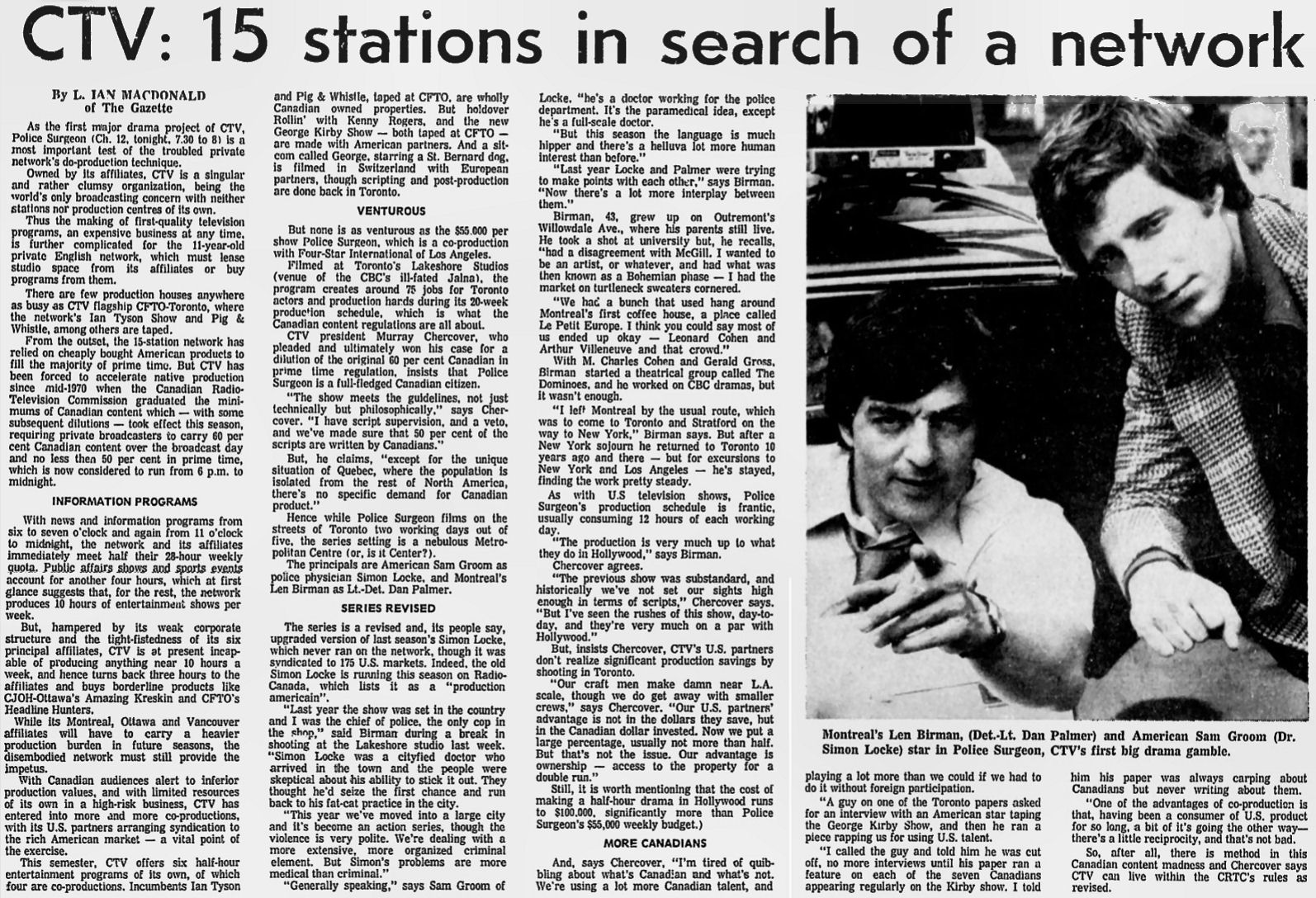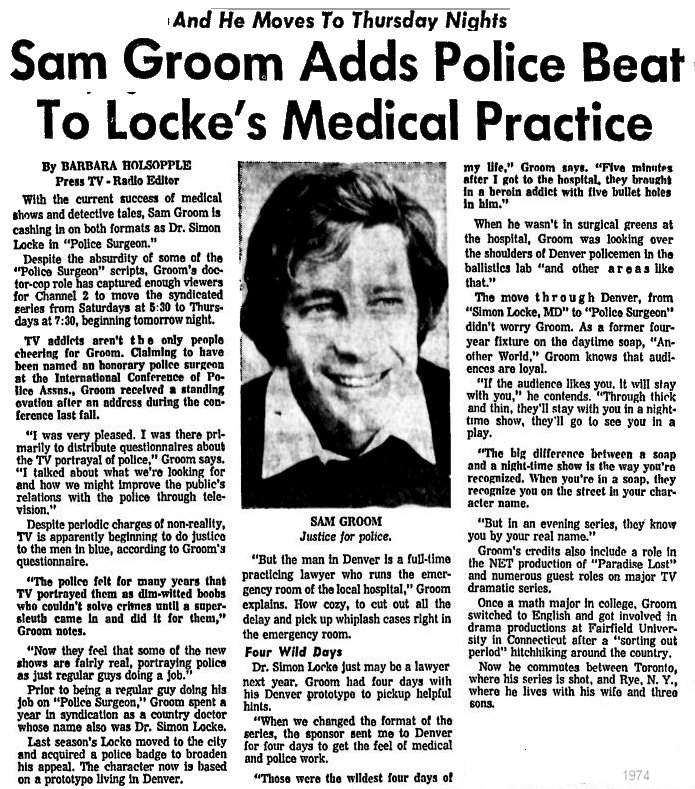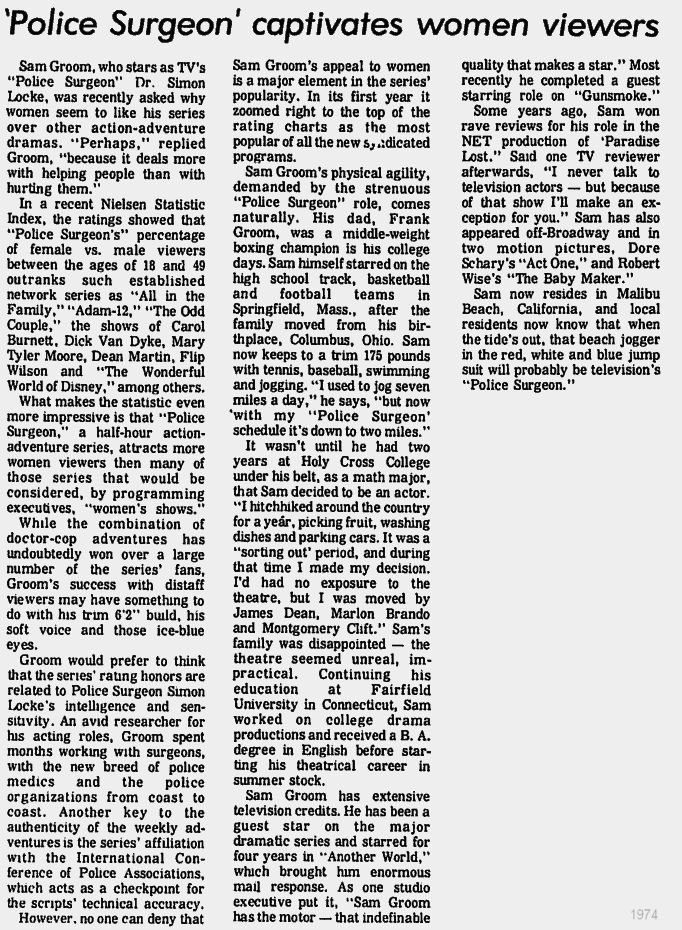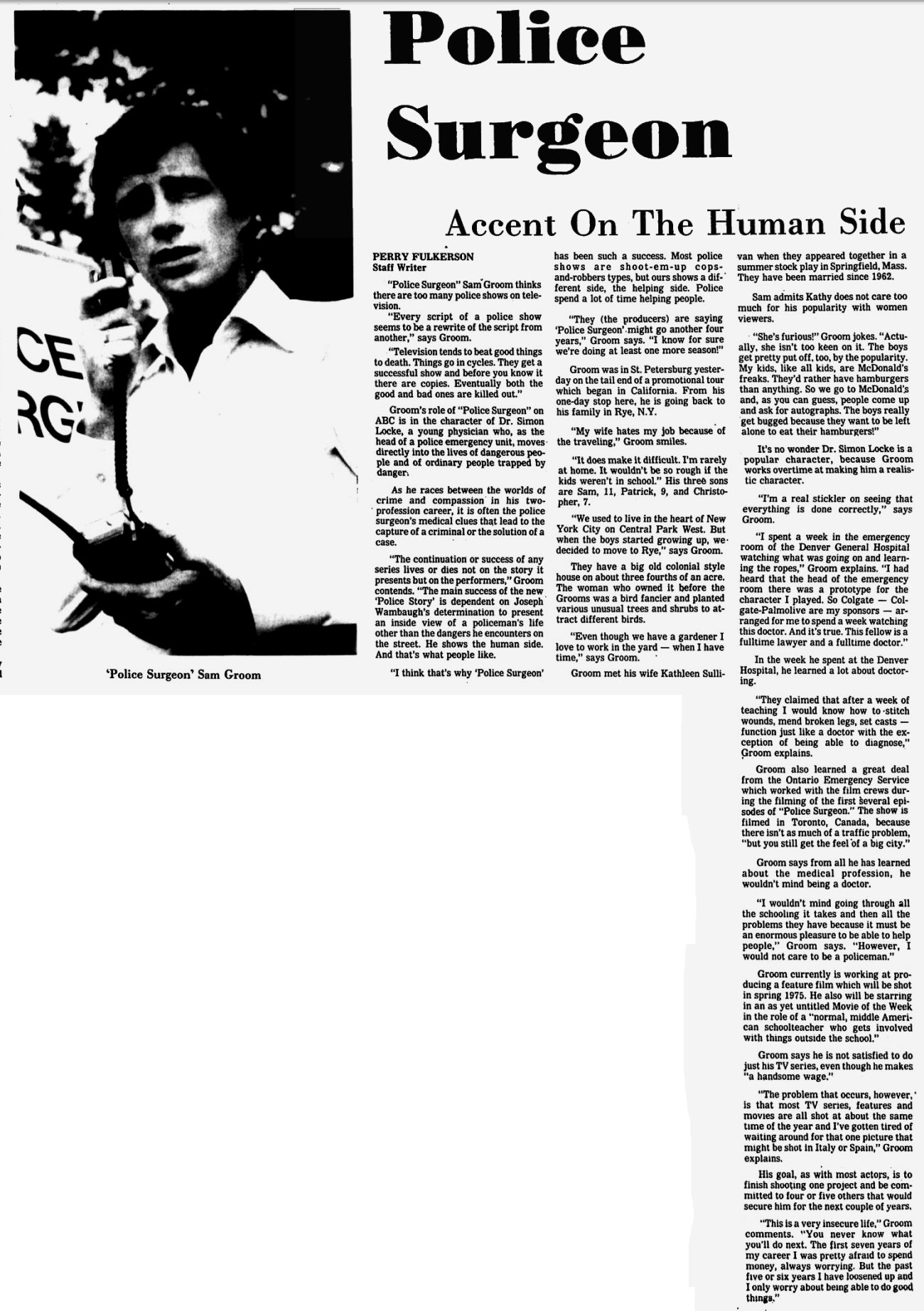 SCREENCAPS
Dr. Simon Locke, police surgeon.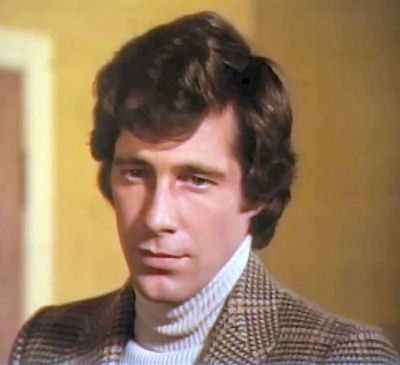 Lt. Dan Palmer, Simon Locke's superior.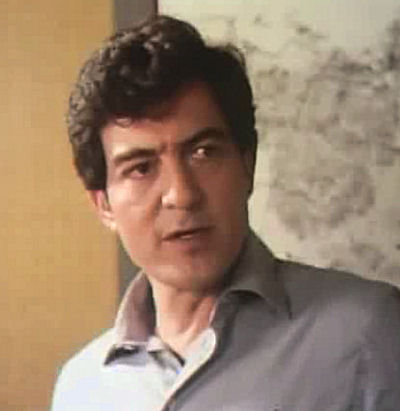 In Doctor Simon Locke, Dan had his trusty helicopter.
In Police Surgeon, the vehicle is Locke's ambulance, 3MD9.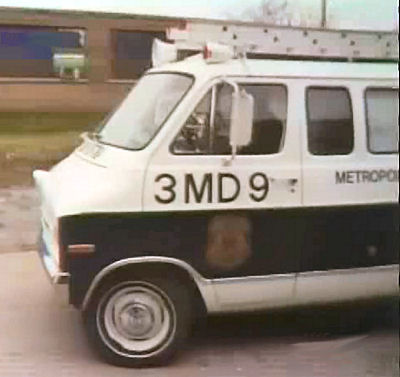 Dan discovers his girlfriend is a junkie.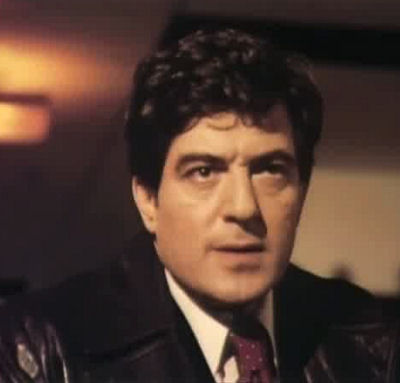 Simon considering Dan's options with his girlfriend.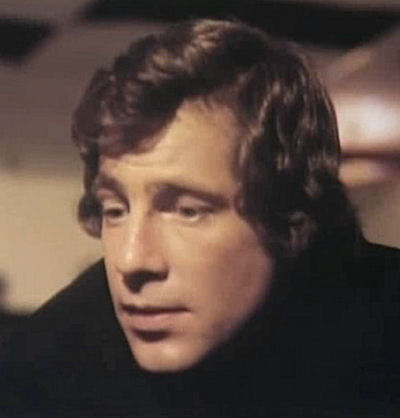 Palmer and Locke at a briefing.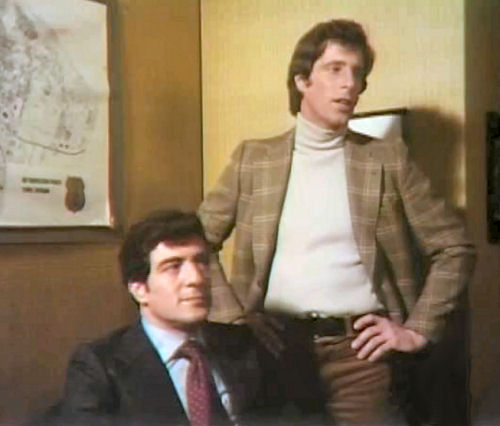 Simon gets his way, once again.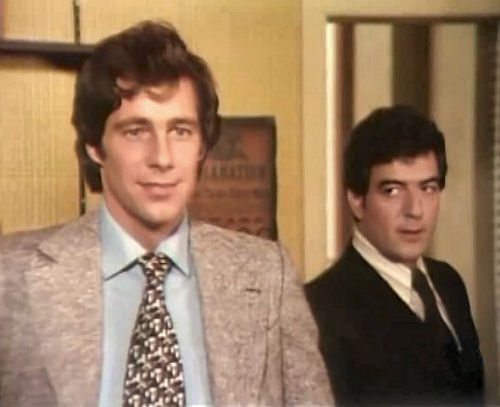 Dr. Locke perturbed over a case.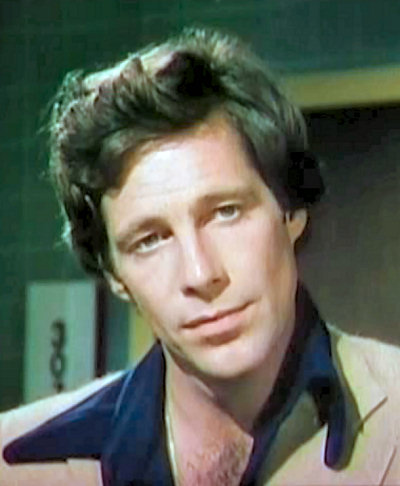 A study in argyle.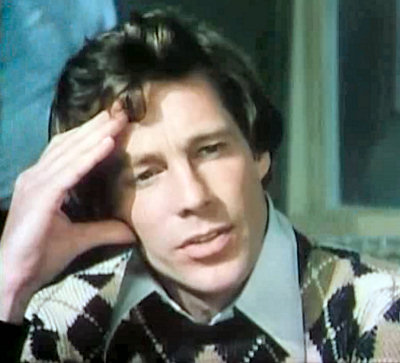 Locke working in 3MD9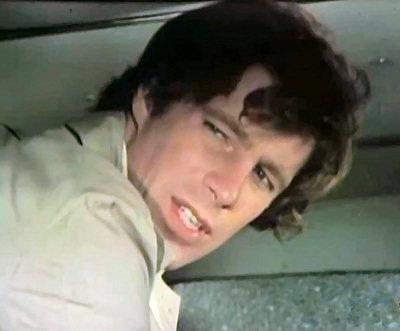 Simon isn't pleased with the situation.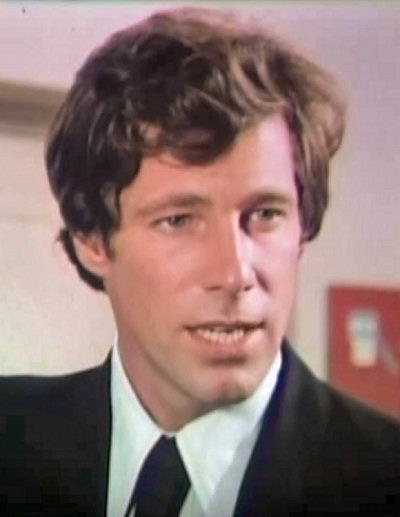 Jack surprised at an ambush.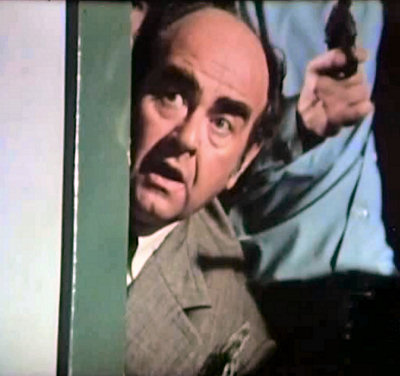 Simon Locke and Lt. Jack Gordon.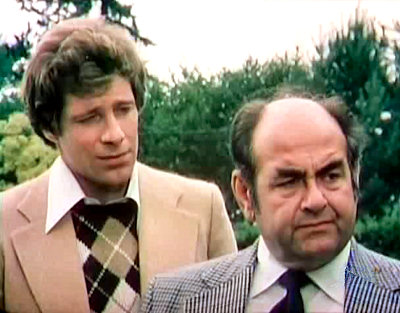 Back to Doctor Simon Locke page.

Send me an e-mail
---